Summer Photo Competition
Thanks for entering our Summer 2018/2019 Photo Competition!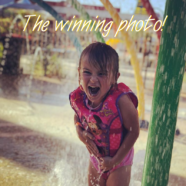 Congratulations to @mywanderingtribe for their winning photograph. Take a look at the entries, which we've made into a video on Facebook or YouTube.
Even though you didn't take out first prize, we'd like to offer our entrants a 10% discount on a future holiday at All Seasons Holiday Park:
10% discount is available for stays until the end of the 2019 June/July school holidays, Sunday 14 July.
This includes the April school holidays from 6-18 April, 2019!
The only exception is the Labour Day long weekend, 9-11 March 2019 and Easter long weekend, 19-22 April 2019.
All you have to do is call us on 1800 22 33 75 and we'll match your name against the photo competition entrant names.
Thanks again for entering.