Tour Booking Office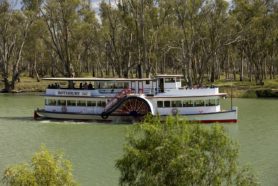 There's so much to see an do in and around Mildura, an oasis on the Murray River.
All Seasons Holiday Park has a fully operational tour office at reception
Many day tours available with tour companies collecting from the front of the park and returning at the end of the day, and
Tourist information on Mildura and its surrounds are available.
Keen to go exploring? Then take a look at Things to See and Do.